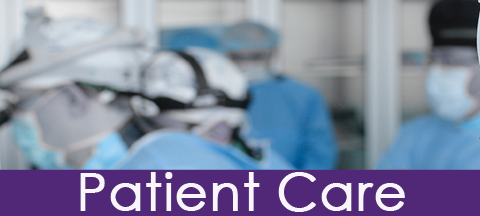 In Louisiana, LSU Department of Surgery is synonymous with quality. 
Offering both consultative care and surgical services, we specialize in
the minimally invasive procedures that allow you to speedily return to
your normal activities.
Thanks to the expertise of LSU's experienced
surgeons and research discoveries, our surgeons
always offer the most advanced procedures in the field—
leaving you with shorter recovery time, less post-surgical
discomfort, and more time enjoying your good health.
The LSU surgical team will educate you on every detail of the
procedure and maintain excellent communication with you
throughout the entire pre-operation, surgical, and recovery
process.
Our surgical providers are trained the following specialties:
 

· Bariatric Surgery
· Breast Oncology
· Burn Surgery
· Carcinoid Surgery
· Cardiac and Thoracic Surgery
· Colon and Rectal Surgery
· Cosmetic Surgery
· Craniofacial Surgery
· Endocrine Surgery
· Endovascular Therapy
· General Surgery
· Hand Surgery
· Minimally Invasive Surgery

· Microvascular Breast
  Reconstruction

· Neuroendocrine Surgery

· Pediatric General Surgery

· Pediatric Cardiothoracic Surgery

· Plastic and Reconstructive
  Surgery

· Surgical Oncology

· Trauma and Critical Care Surgery

· Vascular Surgery

· Vascular Malformation Clinic 

· Vein Care Center