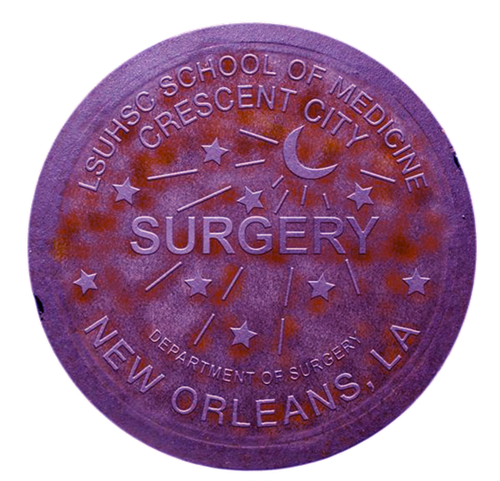 Contact Us:
Department of Surgery
LSUHSC School of Medicine
2021 Perdido St, 8th Floor
New Orleans, LA 70112
Tel: (504) 568-4750
1st Annual Research Symposium
Drs. Nfonsam, Moaven, and Phelan hosted the 1st Annual Research Symposium on May 4, 2023. The symposium featured original scientific work completed by our students, residents, and fellows. This work showcases the creative and diverse interests of the Department's research portfolio. Click here to access the abstracts that were presented at this year's symposium.

The symposium also welcomed Dr. Timothy Pawlik as its Distinguished Visiting Professor. Dr. Pawlik is the Chair of the Department of Surgery and the Urban Meyer III and Shelly Meyer Chair for Cancer Research at The Ohio State University and Surgeon-in-Chief as The Ohion State Univeristy Wexner Medical Center. In addition to his medica; degree, Masters of Public Health and PhD, he has also earned a Masters in Theological Studies from Harvard Divinity School. His groundbreaking research has contributed to 700 articles in the peer-reviewed literature, and he has earned multiple awards including Top Doctors honors from Newsweek, U.S. News and World Report, and Castle Connolly.
Presenters