Dr. Cohen-Rosenblum Accepted as AAHKS Health Policy Fellow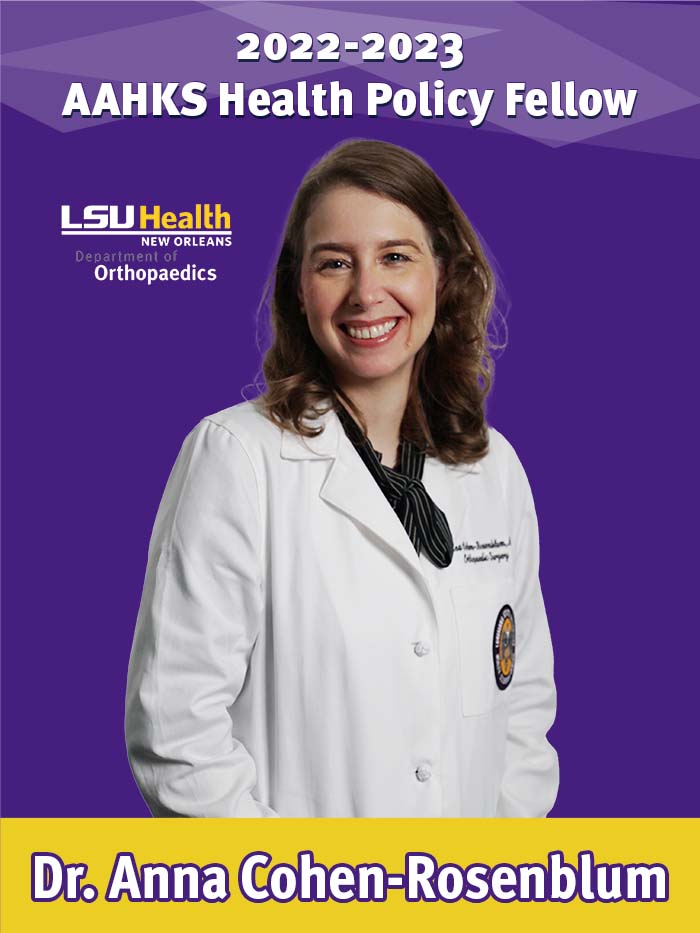 The Department of Orthopaedics is proud to announce Dr. Anna Cohen-Rosenblum was accepted as a 2022-2023 AAHKS Health Policy Fellowship. The Fellowship is a two-year program that provides exposure to the various legislative and regulatory bodies that impact our members' ability to render healthcare services to their patients.
Congratulations Dr. Anna Cohen-Rosenblum!
Read More About the Fellowship