Daniel Gelvez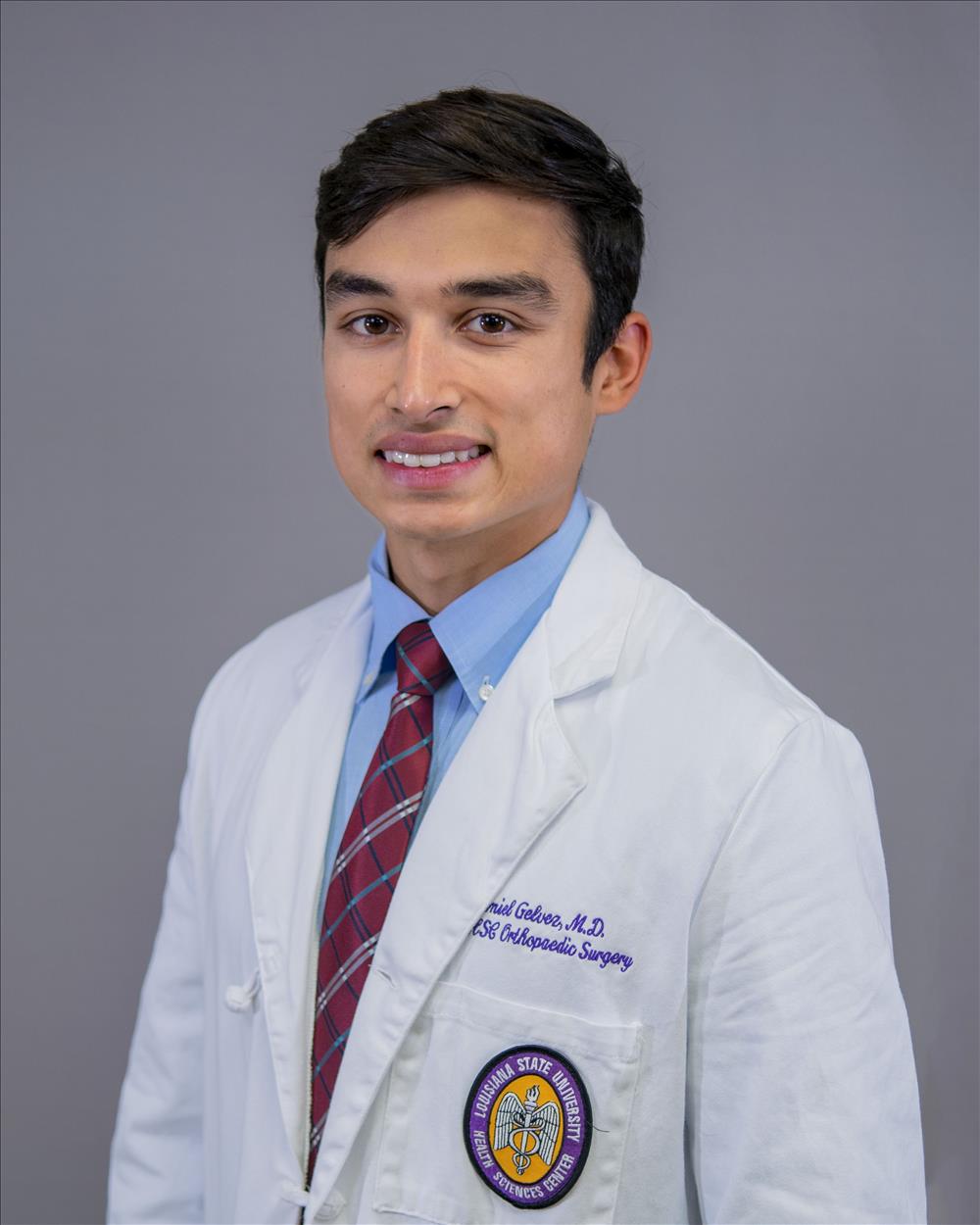 Year
PGY-2
Hometown
Fort Worth, Texas
What medical school did you attend?
University of Texas Southwestern Medical Center
What undergraduate school did you attend? What did you study?
University of Texas at Dallas - Biology
What were you looking for in a residency program when you selected LSU?
A large level 1 trauma center with a lot of early operative experience and a wide variety of pathology.
What advice would you give to incoming residents?
Enjoy your time off during your fourth year of med school and continue to make time for friends and family during residency.