Ryan Dewitz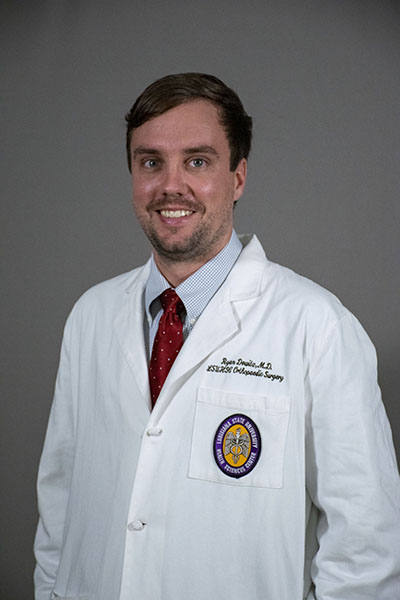 Children's Hospital of Los Angeles Pediatric Orthopaedic Surgery Fellowship
Class of 2021
Hometown
Huntsville, AL
What medical school did you attend?
University of South Alabama College of Medicine
What undergraduate school did you attend? What did you study?
University of Alabama - Biology
What were you looking for in a residency program when you selected LSU?
I wanted to go to a program with a busy trauma service and a more hands-on experience. After spending a month here on an away rotation as a medical student I knew that LSU filled both of those criteria. I also knew that I had found a program that fit my personality.
What advice would you give to incoming residents?
Figure out what's important to you in terms of your professional training. Find a program that offers these things that also fits your personality. You're going to be spending a lot of time with the people you're working with; you might as well like them.