Simkin Lab
Overview
The major focus of my research is how the immune system controls and is controlled by different types of trauma including musculoskeletal injury. The long term goal of this research is to understand how the immune system regulates tissue regeneration in mammals and develop strategies to create regeneration-permissive environments by modulating the immune response.

Location
Clinical Science Research Building, Room 351
533 Bolivar Street
New Orleans, LA 70112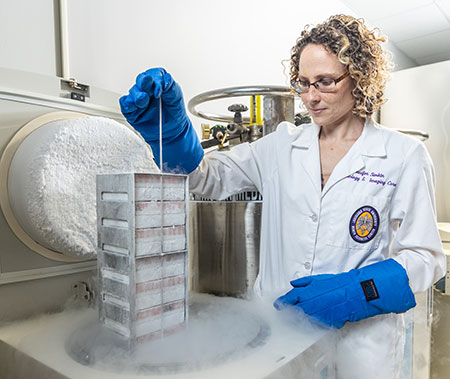 Projects
Our current projects aim to merge basic science and public health to address the disparities of care in orthopedics. For example, the response of patients to common clinical treatments for osteoarthritis like corticosteroid or hyaluronic acid injections varies greatly. The source of this patient variability is unknown and makes predicting which treatment will work best for which patients difficult. We use cell lines derived from patients undergoing total knee replacement to determine the major source of variability in response to common treatments.