History
The LSU Department of Otolaryngology-Head and Neck Surgery was founded in 1931 as one of the charter surgical departments in the newly created Louisiana State University School of Medicine in New Orleans. Although the geographics of the Department have changed as a result of Hurricane Katrina, our philosophies and commitment to patient care and education have remained the same.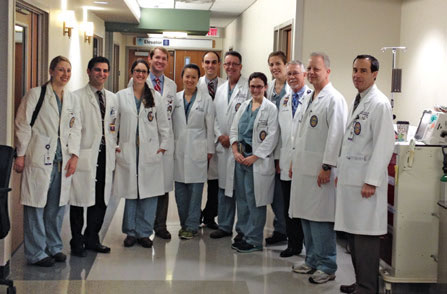 The Department of Otolaryngology has continued to move forward and flourish. Our residents continue to be among the most sought after applicants and mature into compassionate and competent physicians of whom we can be proud. Since 1994, graduates of the LSU Otolaryngology-Head and Neck Surgery residency program have had 100% success rate in board certification by the American Board of Otolaryngology. In the last 20 years, the department has produced about a dozen graduates who went on to pursue careers in academic otolaryngology, and four of these have risen to the rank of department chair or higher. We have also been consistently successful in matching our graduates to exceptional fellowships at institutions such as M.D. Anderson, Sloan-Kettering, University of California at San Francisco, University of Pittsburgh, University of North Carolina, Lahey Clinic, Children's Hospital of Philadelphia and others.
---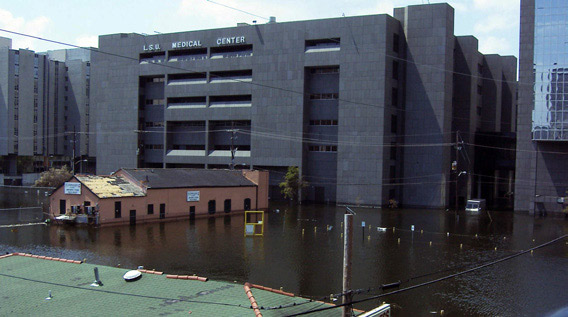 In 2005, Hurricane Katrina forced a major reorganization of our program. We managed to continue our critical objectives of restoring education and patient care by forming new hospital affiliations in nearby cities, incorporating residents and faculty into new training sites, transforming us into a new "regional program". Our practice now includes University Medical Center, Children's Hospital, Touro Infirmary, West Jefferson Medical Center, the LSU St. Charles Clinic, Our Lady of the Lake Regional Medical Center and LSU Surgical Facility (out-patient) in Baton Rouge; and University Hospital and Clinics and Lafayette General in Lafayette.
We have worked hard at -- and had the good fortune of -- retaining and recruiting a very talented faculty, and as a team we have been able to develop a high-volume tertiary referral practice that serves as the cornerstone of our clinical training program. We have a strong balance of seasoned and experienced senior faculty who have achieved national/international reputations in their respective fields, younger but experienced faculty who are clearly on track toward national recognition, and multiple junior faculty members who have immense potential as innovators and teachers.
The history of the LSU Department of Otolaryngology-Head and Neck Surgery is indeed a rich one. Our experiences have further defined us as resilient, creative, and indefatigable in our missions of patient care, research, and resident education
Kresge Hearing Research Laboratory
Research is the key to understanding how the hearing process works and how to manage its failures. Research focusing on many aspects of hearing, and deafness is a major part of Kresge's mission and history.
LSUHSC's Kresge Hearing Research Laboratory: Scientific Jazz in New Orleans by Charles I. Berlin