University Medical Center
New Orleans, LA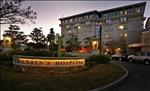 Children's Hospital
New Orleans, LA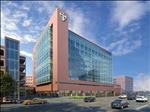 Our Lady of the Lake RMC
Baton Rouge, LA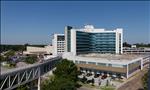 University Hospitals and Clinics
Lafayette, LA
Program Overview
Graduates of the LSU Department of Otolaryngology Residency Program can expect to be successful. For more than twenty years, our passage rate on the arduous board certification exam of the American Board of Otolaryngology has been 100%. Upon completion of our program, graduates are ready for any and all practice options, ranging from general private practice, to joining academic institutions, to being selected for highly competitive fellowship training programs in subspecialties.
The Otorhinolaryngology Residency Program at LSUHSC is a five-year (including internship) regional program. The PGY 1 year includes 6 months of otolaryngology, in addition to Critical Care, General Surgery and Anesthesiology rotations. Department practice sites are located in Baton Rouge, New Orleans and Lafayette, with our faculty practice located at Our Lady of the Lake Regional Medical Center in Baton Rouge, Louisiana. The selection process for the fully ACGME accredited Otorhinolaryngology Residency Program at LSUHSC is highly competitive. Residents receive comprehensive breadth and depth of training from an extensive and supportive faculty team.
Training includes rotations at a combination of five public and private facilities,with an optimal balance of supervision and independent decision-making between the residents and faculty members. The program upholds a strong clinical emphasis consistent with LSU's reputation for training fine clinicians.
Residents rotate through the following facilities:
Didactics:
Lectures & required reading (clinical and basic science topics)
Conferences (weekly Otology and Tumor Board conferences; monthly didactic days)
Annual courses (H&N Anatomy, Temporal Bone Dissection, Sinus and Allergy)
Standardized national exam
For more information about residency, including salary and benefit information, please click here.
 
 
Description of Hospitals and Rotations
Our Lady of the Lake Regional Medical Center (OLOLRMC), sponsored by the Franciscan Missionaries of Our Lady Health System, is a not-for-profit, tertiary care facility servicing a 12-parish service area.
It is the largest private medical center in Louisiana, with 721 licensed beds
Approximately 900 physicians annually serve roughly 33,035 inpatients and 276,109 outpatients
Residents are exposed to otolarygologic subspecialty care in the areas of head and neck oncologic and reconstructive surgery, skull base surgery, advanced sinus disease and sleep medicine.
PGY 1 residents spend their entire internship year at this institution.
Didactic schedules include our monthly Didactic Day and weekly Otology and multidisciplinary Tumor Board teleconferences.
 
LSU Health Baton Rouge, a division of OLOLRMC, includes Perkins Road Surgical and Specialty Clinics. 
Provides comprehensive training for all general otolaryngologic problems, in addition to facial plastic and reconstructive surgery, head and neck oncology, basic laryngology and otology including cochlear implants. 
Principles of diagnosis and treatment are taught with progressive responsibility and continuity of care is emphasized.
Residents are expected to advance in knowledge in all relevant areas through continued reading and participation in all the teaching activities.
Residents are expected to complete advanced reading for all operative procedures so they understand the management of the disease and the associated indications, contraindications, complications, and controversies associated with various treatments
The length of the rotation allows for continuity of care, with the residents managing the patients preoperatively, participating in surgery, and managing the patient's recovery in the hospital and through the outpatient clinic.
Didactic schedules include our monthly Didactic Day and weekly Otology and multidisciplinary Tumor Board teleconferences.
 
University Hospital and Clinics is a 146-bed hospital serving individuals in the southwestern and central regions of the state.
An extremely broad patient base provides a rich clinical experience, allowing the resident to gain extensive experience in the diagnosis and treatment of general otolaryngologic diseases and head and neck cancer.
The chief resident participates in a private practice rotation which teaches a broad list of topics including allergy, audiology, skin care and office management.
The faculty members at UMC have developed a comprehensive didactic educational schedule that includes monthly Grand Rounds, Morbidity & Mortality Conference, Journal Club, weekly bedside Chief Rounds & Tumor Board conferences.
Didactic schedules include our monthly Didactic Day and weekly Otology and multidisciplinary Tumor Board teleconferences.
 
Children's Hospital in New Orleans is Louisiana's only full service hospital exclusively for children, offering a full range of inpatient and outpatient care.
General pediatricians and a full array of pediatric specialists staff this 247-bed hospital.
Critical care is provided in a 24-bed pediatric intensive care unit, a 36-bed neonatal intensive care unit, and a 20-bed cardiac intensive care unit.
Resident rotations focus on expanding clinical experience and depth in diagnosis and treatment of pediatric otolaryngology conditions.
Rotation provides residents with in-depth experience in treating special or unusual problems in normal children and in treating common otolaryngologic problems in children with special needs.
The scope of the residents' experience at Children's Hospital of New Orleans includes pediatric airway management, pediatric head and neck tumor management, pediatric rhinology and otology, pediatric craniofacial and plastic surgery, and general pediatric otolaryngology.
Residents will be supervised and instructed by the staff pediatric otolaryngologist and general otolaryngologists of the LSU clinical faculty. 
Didactic schedules include our monthly Didactic Day and weekly Otology and multidisciplinary Tumor Board teleconferences.
 
Opened in August 2015, University Medical Center New Orleans (UMCNO) is the academic medical center of LCMC Health, a Louisiana-based, not-for-profit health system.
UMCNO encompasses a 2.3 million square foot campus with a capacity for 446 beds and offers comprehensive primary care and specialty care and the region's only Level 1 Trauma Center.
As the state's largest teaching hospital and training facility for many of the state's physicians, nurses and allied health professionals, it plays an integral role in shaping the future of healthcare for the region.
Residents participate in otologic and skull base surgeries involving Otolaryngology, Neurotology, and Neurosurgery faculty.
Didactic schedules include our monthly Didactic Day and weekly Otology and multidisciplinary Tumor Board teleconferences.