LSU Presents at 2022 OSET
Congratulations to LSU Medical Student, Greg Benes who presented at the 2022 Ortho Summit in Boston on Friday, September 23.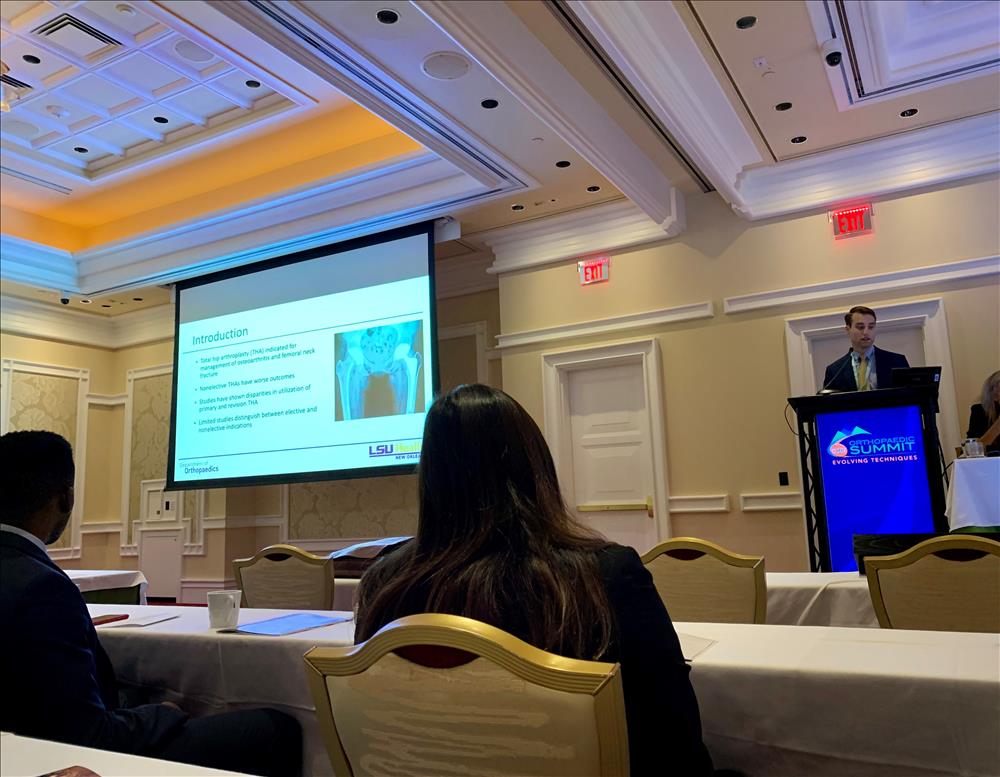 G Benes, V Dasa, PC Krause, D Jones, L Leslie, AG Chapple. "Disparities in Elective and Nonelective Total Hip Arthroplasty". Podium presentation at Orthopaedic Summit 2022 Annual Meeting. Boston, MA. September 23, 2022.