Daniel Plessl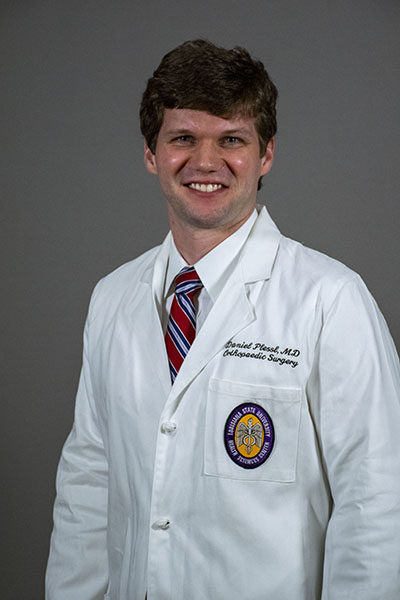 Harvard Brigham and Women's Sports Medicine Fellowship
Class of 2020
Hometown
Williams Township, PA
What medical school did you attend?
Virginia Tech Carilion School of Medicine
What undergraduate school did you attend? What did you study?
University of Virginia - Biomedical Engineering
What were you looking for in a residency program when you selected LSU?
Early and meaningful hands on operative experience, exposure to high level trauma, variety of practice settings, resident comradery.
What advice would you give to incoming residents?
Embrace every day as an opportunity to learn, maintain whatever keeps you balanced outside of work.