Professor of Orthopaedic Surgery & G. Dean MacEwen Chair in Orthopaedic Medicine, Dr. Andrew King, wins Faculty Assembly Outstanding Mentor Award
The Faculty Assembly of Louisiana State University-School of Medicine (LSUHSC-SOM), in conjunction with the Dean of the LSUHSC-SOM, has awarded Dr. Andrew King the Faculty Assembly Outstanding Mentor Award.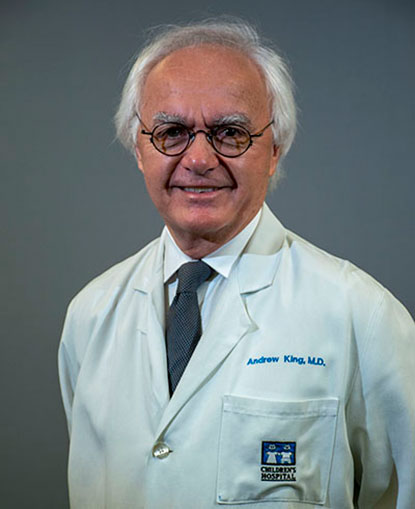 The purpose of this award is to honor individual faculty members for helping build a supportive academic environment, providing a vital resource for student and faculty growth and success, and enhancing excellence in the LSUHSC- SOM. Key indicators for this award include: 
Generously donated their time and expertise to critiquing and improving the work that is critical for the academic and career success of mentees (e.g., grantsmanship, manuscript preparation, presentations, teaching skills, management of personnel, and staff, career choices, etc.). 
Offered sound counsel and valuable information to their mentees to advance and develop a mentee's path to academic and professional success. 
Spread the word and made others aware of the contributions and value of their mentees. 
Provided guidance to their mentees in navigating the professional environment in which he or she works. 
Showed continued interest in the professional advancement of former mentees. 
Dr. King's selection identifies his service to LSUHSC by colleagues and speaks volumes to his dedication and hard work. Dean Nelson has generously provided an educational grant and a plaque, which will be presented at a later date, to accompany this award.

Learn more about Dr. King here: 
https://www.medschool.lsuhsc.edu/ortho/king_andrew.aspx