Kirk Jeffers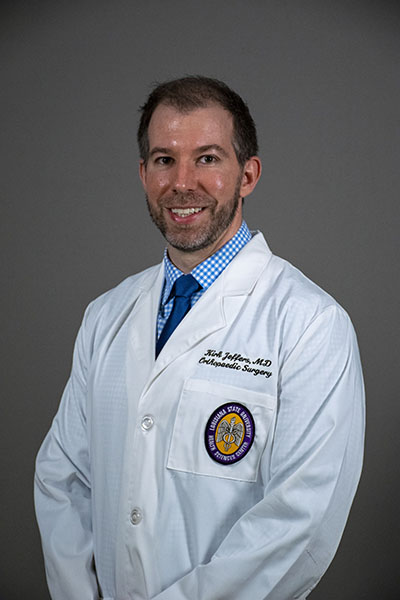 University of Colorado Steadman Hawkins Sports Medicine Fellowship
Class of 2020
Hometown
Easton, PA
What medical school did you attend?
University of South Florida
What undergraduate school did you attend? What did you study?
Penn State University - Kinesiology and Biomechanics
What were you looking for in a residency program when you selected LSU?
I wanted a program that provided excellent clinical training and that favored hands on experience. LSU has a reputation in fellowship circles of training outstanding surgeons ready to operate immediately after graduation. I also wanted a program where the residents had good quality of life and enjoyed being around each other. Id grab a beer any day with any of my co residents and I have seen programs where unfortunately that is not the case. LSU is different. This is a family.
What advice would you give to incoming residents?
All programs sit on a spectrum or research, didactics and operative autonomy. Find yourself a program that fits your need. For me, I wanted a program that heavily favored operative autonomy as I knew that I can work extremely hard on my own time on didactics and research. I cannot do surgical cases in my free time.