Residents of the LSU Department of Orthopaedics Receive Top Honors at 2020 Louisiana Orthopaedic Association's (LOA) Annual Meeting
Dr. Peter D'Amore and fellow resident, Dr. John Valentino, have won the "Top Resident Paper Competition" and the "Top Biomedical Paper Competition" respectively at this year's LOA Meeting.
The well-attended event took place at the New Orleans Hilton Riverside Hotel from March 6-7. Attendees received valuable continuing education from keynote speakers, participated in networking with orthopaedic colleagues, and received information about the latest products and services for orthopaedic practices during the trade show.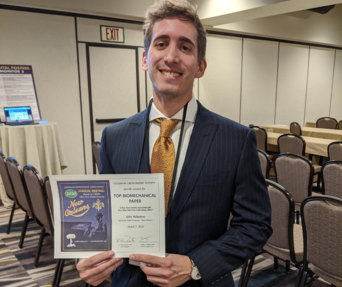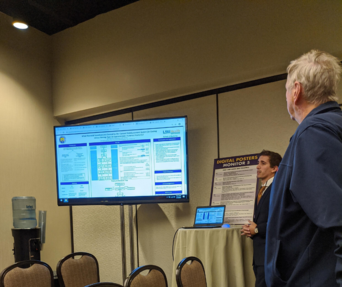 "It is an honor to receive the award of Top Biomechanical Paper at the 2020 Louisiana Orthopedic Association (LOA) annual meeting for my abstract entitled: Is Poor Bone Quality Associated with Pain After Total Knee Arthroplasty (TKA)?," said Dr. John Valentino. "This abstract was the result of a group effort started by third-year medical student Michael Langley and supported by the LSUHSC orthopedic basic science and clinical faculty. Dr. Jennifer Simkin, Dr. Luis Marrero, and Dr. Vinod Dasa not only played integral roles in helping me complete this abstract during my 2019 summer of volunteer research but also to follow through and ultimately make a podium presentation at LOA during my second year of medical school. This abstract investigated and found a significant correlation between bone health and pain (90) days after a total knee replacement. These findings have a niche potential to help pre-operatively risk adjust patients, using patient-reported outcome measures as a factor in determining physician reimbursement rates in future bundled-payment systems."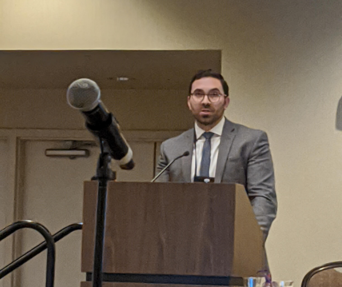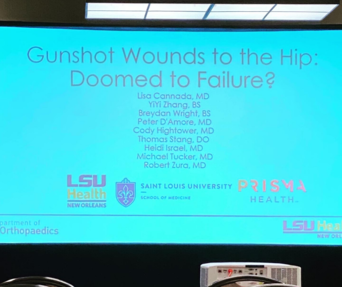 In addition to Dr. Valentino's win, third-year LSU orthopaedic resident, Dr. Peter D'Amore, was awarded first place in the Top Resident Paper competition. Dr. D'Amore and Dr. Thomas Stang, a fellow orthopaedic resident, contributed to what they believe represents the most extensive multi-center study to date on surgically treated low-velocity gunshot wounds to the hip. This collaborative study with St. Louis University and Prisma Health will help surgeons to better treat and educate patients on the outcomes of gunshot wounds to the hip.
About LSU Department of Orthopaedics
The LSU Department of Orthopaedics remains dedicated to the principles of providing exceptional patient care, training outstanding residents, and engaging in innovative research. Our faculty is fellowship-trained in all specialties and dedicates significant time to continued scholarly activities. Many of the faculty are involved in innovative research and internationally recognized. The department boasts an extensive alumni base across Louisiana that further enhances the educational and collaborative efforts. Roughly 70% of the orthopaedists practicing in the state are graduates of our program.
The LSU orthopaedic residency program accepts four residents each year through the NRMP & ERAS. We also offer a pediatric fellowship. Most program graduates choose to complete a specialty fellowship after graduation. Our residents are very involved in the day-to-day running of the program and are active members of the department and University committees. Residents are promoted based on their competency towards set goals & objectives and take an active role in their leadership development throughout their five years of training.
The residents train at several locations throughout the State of Louisiana, ensuring exposure to a wide range of orthopaedic conditions. Practice settings range from academic to private practice, urban to rural. For more information, please visit our mission page