Matthew Darlow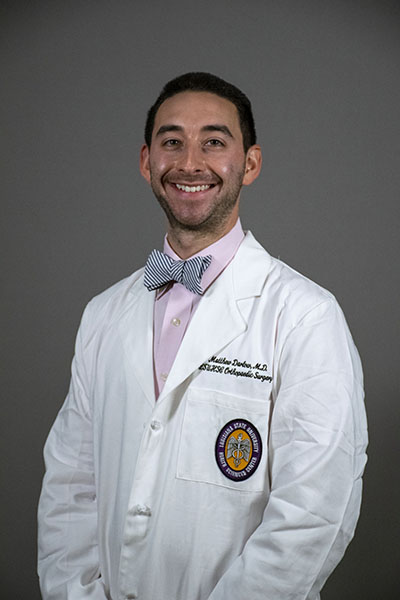 Year
PGY-5
Hometown
Houston, TX
What medical school did you attend?
UT Houston
What undergraduate school did you attend? What did you study?
Duke University — Neuroscience
What were you looking for in a residency program when you selected LSU?
In selecting a residency program, I was looking for a place where I would be exposed to the widest range of pathology and patient population. We really see it all here. On top of that, I was looking for a program where the people were easy to get along with and the city was awesome! This program had it all.
What advice would you give to incoming residents?
Learn as much as you can during your sub-internship rotations and take in how awesome this speciality is!