Ravi Rajendra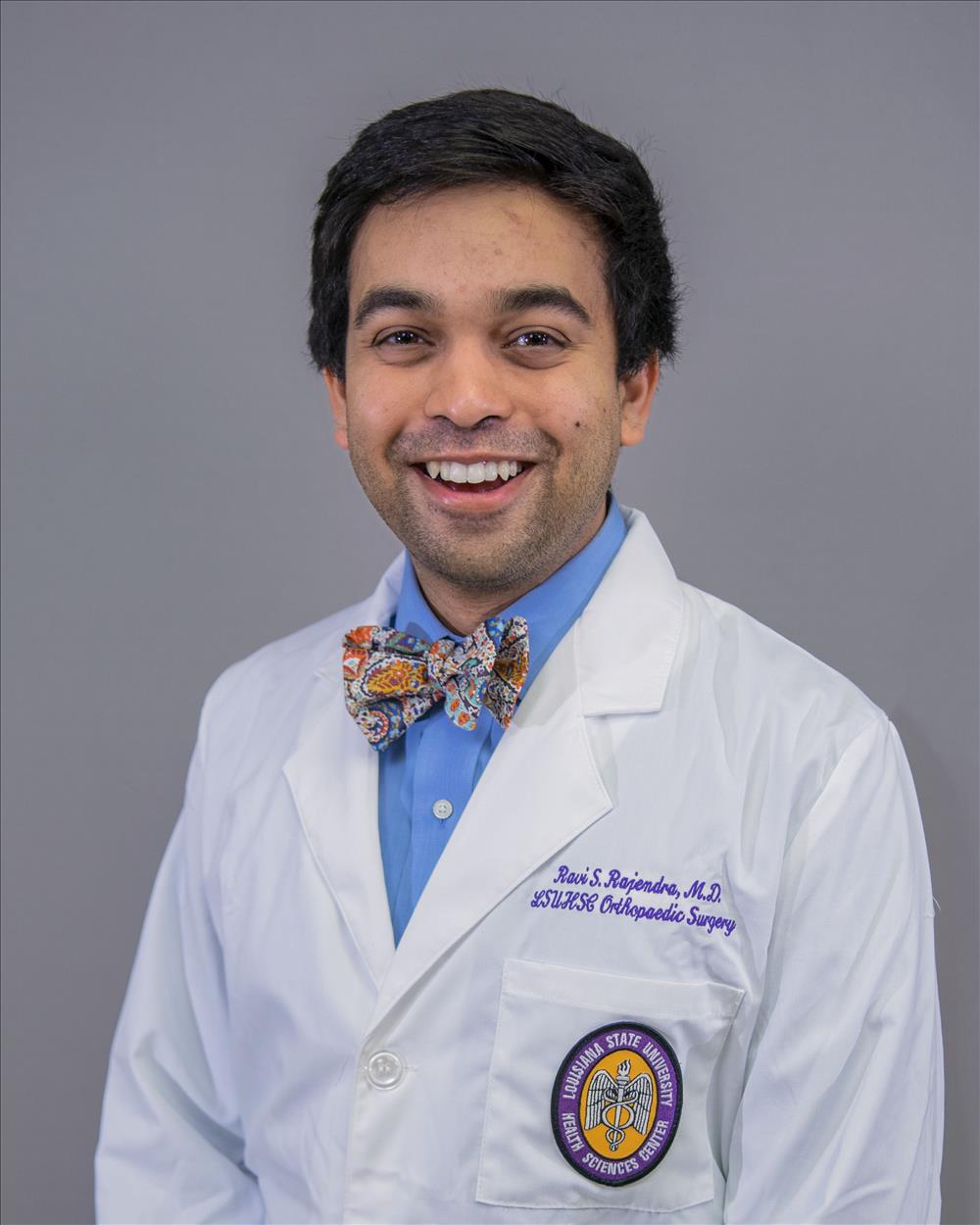 Year
PGY-1
Hometown
Montgomery, AL
What medical school did you attend?
University of South Alabama College of Medicine
What undergraduate school did you attend? What did you study?
University of South Alabama - Biology
What were you looking for in a residency program when you selected LSU?
I was looking for a residency program where I felt both supported and challenged by the faculty and my fellow residents. I wanted a program whose faculty and residents had diverse experiences. LSU checked each of these boxes. When I'm not working hard in the hospital, it's nice to live in the most unique Southern city in America. New Orleans always has something cool to do, and my friends enjoy coming to visit!
What advice would you give to incoming residents?
Believe in the many years of training you've been through, stay humble, be kind, work hard, and always try to do things better. Don't lose sight of the dream you have of becoming an orthopedic surgeon - be the best version of that dream to the patients and healthcare staff you encounter in the hospital.