Ryan Roubion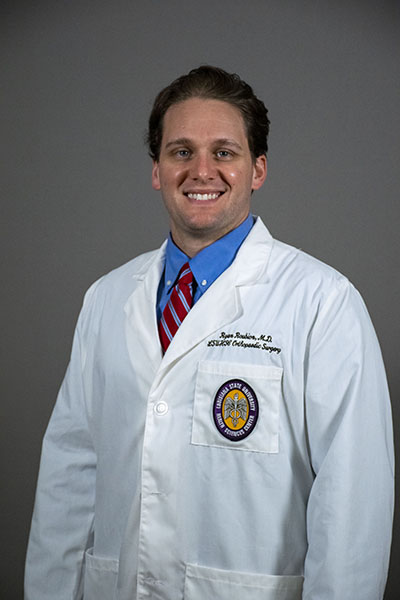 Mississippi Sports Medicine and Orthopaedic Clinic Sports Fellowship
Class of 2022
Hometown
Destrehan, LA
What medical school did you attend?
Louisiana State University New Orleans
What undergraduate school did you attend? What did you study?
Louisiana State University - Kinesiology Major, Chemistry Minor
What were you looking for in a residency program when you selected LSU?
Camaraderie. Early operative experience.
What advice would you give to incoming residents?
Get ready to begin one of the most challenging and rewarding experiences of your life. Enjoy it, time flies. The relationships that you forge will last forever.