Dr. Simkin Mentors High School Students
Dr. Jennifer Simkin had the opportunity to mentor two high school students who have been involved with Ortho Research in the lab this summer. These two students, Gabrielle Alphonse and Charlotte Raymond, placed first and third in the Virtual Poster Symposium for the High School and Undergraduate Summer Research Internship Program. The students were scored based on their posters, presentations, and their ability to answer the judges' questions.
Thank you to the mentors and their staff, the LSUHSC administration for their continuous support, and all the judges for their time in evaluating the presentations. And congratulations to both Charlotte and Gabrielle on this achievement!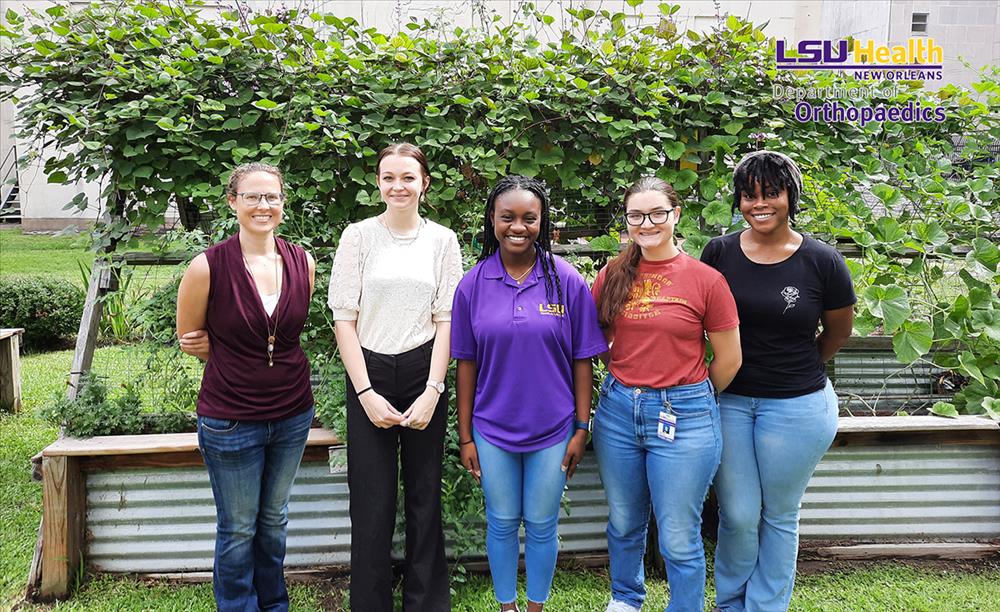 Meet the Research Interns: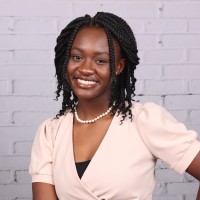 Gabrielle Alphonse is a graduating senior from Patrick F. Taylor Science and Technology Academy (Avondale, Louisiana). In August, she will be attending Case Western Reserve University (Cleveland, Ohio) to major in neuroscience and minor in sports medicine. She will be running for the CWRU Varsity Women's Track and Field team as a hurdler and sprinter. She hopes to attend medical school after college and become an orthopedic surgeon specializing in treating athletes and active people for sports-related injuries and conditions affecting the musculoskeletal system. In her free time, she produces her own podcast, TEEN TALK, discussing topics important to teen success. In the future, she hopes to rebrand her content to follow her journey in college and eventually medical school to guide and support other black females who want to pursue a similar career path. She is eager to work towards her goals and dreams and continue to preserve, empower, and inspire others. Through her contributions, she hopes to help future generations of girls and teens prepare to be leaders of the future.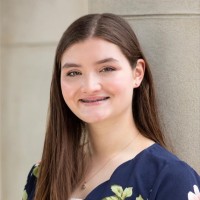 Charlotte Raymond is a rising senior at St. Mary's Dominican High School. She is the captain and head programmer of one of her school's robotics teams: FTC Team 9637 Ultraviolet. She additionally acts as the secretary of her school's National Science Honor Society chapter, Biotechnology club, and Students in Human Dignity and Diversity in Action club. For fun, she is a member of Jesuit High School's Philelectic society, acting in the seasonal productions, Radio Theater club, and J-Troupe (an improv comedy troupe). Charlotte strives to take her robotics team even further, hoping to qualify for the world championship next year. Charlotte Raymond is currently applying to colleges, planning on pursuing a major in biology.