Stuart Schexnayder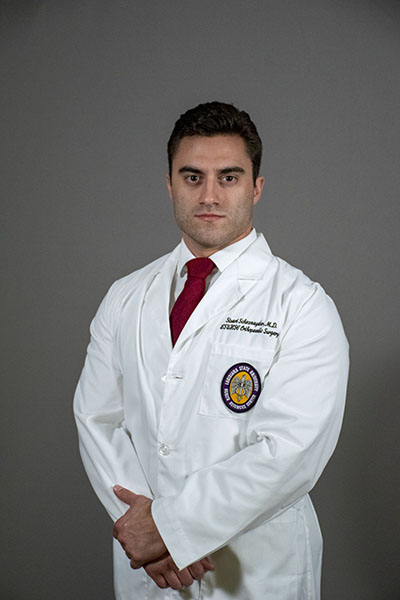 Year
PGY-5
Hometown
Ville Platte, LA
What medical school did you attend?
Louisiana State University New Orleans
What undergraduate school did you attend? What did you study?
Louisiana State University - Kinesiology Major, Chemistry Minor
What were you looking for in a residency program when you selected LSU?
I was looking for a program that would offer me a significant amount of hands-on experience to feel confident in the operating room as a practicing Orthopaedic Surgeon.
What advice would you give to incoming residents?
When choosing a program, be sure to consider the rapport amongst residents because these relationships will be vital to your growth and experience as a resident. Also, choose a program that gives you confidence in the operating room because in a short 5-6 years it will be your patient, your operating room, and your skills that determine the outcome.