LSU Orthopedic Surgeons Listed in New Orleans Magazine as "Top Doctors In New Orleans" By EHG's Castle Connolly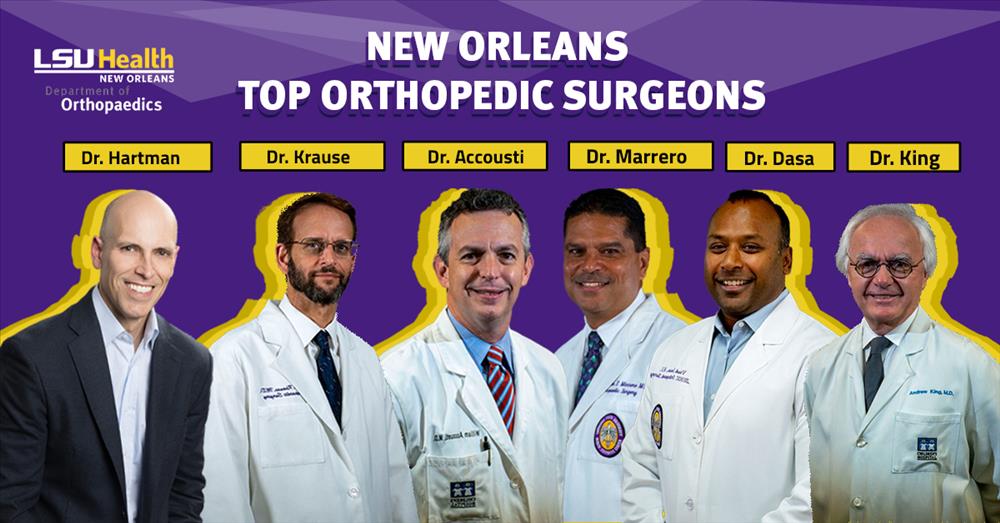 We are proud to announce that Dr. Peter Krause, Dr. Vinod Dasa, Dr. Michael Hartman, Dr. William Accousti, Dr. Andrew King, and Dr. Christopher Marrero have been selected by Castle Connolly as the Top Orthopedic Surgeons in New Orleans!
Every Day Health Group's (EHG) Castle Connolly Top Doctors is a healthcare research company and the resource for Top Doctors for the past 25 years. Castle Connolly's established nomination survey, research, screening, and selection process, under the direction of an MD, involves many hundreds of thousands of physicians as well as academic medical centers, specialty hospitals, and regional and community hospitals all across the nation.
Physicians are nominated by other physicians in their respective medical specialties, both regionally and nationally. The selected physicians are then thoroughly screened for their educational and professional experience before the final selection process. We are honored to have these talented and brilliant surgeons as a part of the LSU Orthopedic Surgery team and are so proud of their achievements.