Tyler White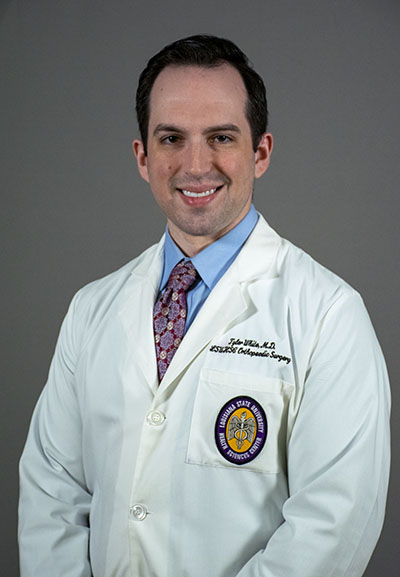 Twin Cities Spine Center Adult Spine Surgery Fellowship
Class of 2021
Hometown
Grand Island, NE
What medical school did you attend?
University of Nebraska
What undergraduate school did you attend? What did you study?
University of Nebraska - Biology and Biochemistry
What were you looking for in a residency program when you selected LSU?
When I was looking for a residency program I was looking for a program that saw an extremely wide range of pathology, focused on early operative experience with increasing autonomy, was in a great location, and had a group of Residents and Attendings that all worked well together.
What advice would you give to incoming residents?
Residency can be some really fun years if you find a program with the right team and experience. Look for a hands on experience where you are allowed to be highly involved in the clinical decision making process.