LSU Department
of Otolaryngology
Head and Neck Surgery
Make an Appointment
Voice Center
Our Lady of the Lake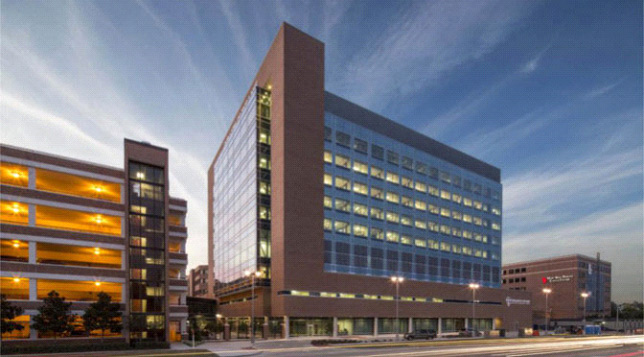 The Larynx: At the Crossroads of Life
The basic functions of the larynx are something that most of us take for granted. It's not until we lose the ability to speak, swallow, or breathe that we realize the importance of the larynx. The isolation of not having your voice and the social functions that surround eating are not only essential but speak to the quality of our lives. At the Voice Center, we have a team of professionals dedicated to preserving and returning function to help patients regain their connection with others. Created and led by Dr. Andrew McWhorter, it has been setting the standard for over 19 years and was the first full-service center in Louisiana dedicated to helping patients with voice, breathing, and swallowing difficulties. It now includes two fellowship-trained laryngologists, Dr. Andrew McWhorter and Dr. Lacey Adkins.  The team is also comprised of Dr. Melda Kunduk CCC-SLP who directs the LSU Voice Laboratory and a whole team of clinical speech language pathologists who treat patients' voice and swallowing disorders and help to rehabilitate our patients battling the challenges of head and neck cancer.  This includes Mell Schexnaildre MA, CCC-SLP; Rebecca Delatin MA, CCC-SLP; Deidre Larson MA, CCC-SLP, and Jason Killian MA, CF-SLP. 
Restoring Function, Fighting Disease
Patients coming to the voice center have often seen multiple physicians and may travel great distances to seek specialized care. Treating every patient with kindness, and taking the time to understand their difficulties provides a foundation to start their healing. Expert care from physicians and therapists is augmented by harnessing technology with state-of-the-art imaging and analysis for diagnosis and treatment. The expansion of in-office procedures often allows treatment without the need for general anesthesia or formal surgery. Our recognized expertise in the minimally invasive treatment of laryngeal cancer frequently leads to same-day surgery without the need for prolonged hospital stays or lengthy radiation treatments.
Creating a Better Future
Through teaching and research the Voice Center is helping prepare the next generation of providers, while advancing our understanding of the mechanisms of voice, and improving the function of patients with head and neck cancer. Education is not only limited to residents, medical students, PA students and graduate speech pathology students but also extends to patients and their families. Our laryngectomy handbook, and pre-operative counseling session for all patients and their families helps them to prepare for the challenges of an alaryngeal lifestyle. This continues afterwards with speech pathologist, Mell Schexnaildre, CCC-SLP, leading our Still Talking support group for patients and their families after total laryngectomy. As a regional referral center for alaryngeal rehabilitation, we host continuing education sessions for physicians, speech pathologists and patients, with distinguished faculty including the likes of international experts Drs. Eric Blom and Franz JM Hilgers. Research is an integral component of our work as well, helping us to better understand our patients' conditions and working to provide new treatments for them. Dr. Kunduk utilizes high-speed digital imaging of the larynx, recording the actual vibrations of the vocal folds at speeds of up to 10,000 frames/second to better understand the basic physiology of the vocal folds. Our published work on prophylactic swallowing therapy for patients undergoing treatment of head and neck cancer is the only prospective, randomized controlled study on swallowing maintenance and restoration after head and neck cancer, and has led to the elimination of feeding tube dependence in 30% more of our patients. We have also joined forces with over 25 other leading institutions as a Patient Centered Outcomes Research Institute (PCORI) grant member investigating treatments and outcomes for patients with subglottic stenosis.
Innovation Spotlight
The Voice Center strives to be at the forefront of bringing new technologies and therapies to the patients of Louisiana and the Gulf Coast. Through pioneering new, advanced, minimally invasive surgeries of the larynx and applying open techniques via an endoscopic approach, we are helping our patients to make faster recoveries with less risk. Recent publications have recognized these contributions developed by the team, with the first report of using Montgomery t-tubes to manage the challenges associated with tracheo-esophageal fistula and the development of a new surgical technique for the endoscopic repair of pharyngocutaneous fistulae.
---
Faculty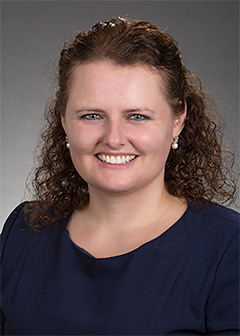 Assistant Professor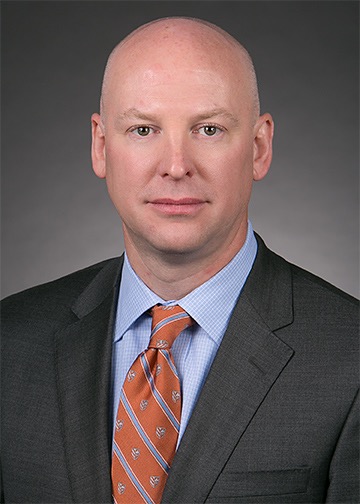 Professor and Vice Chair
---
For Appointments
Call (225) 765-5335Fax (225) 765-5339
---
Support The Department of Otolaryngology's mission of Education, Research, and Patient Care.
Donate Now