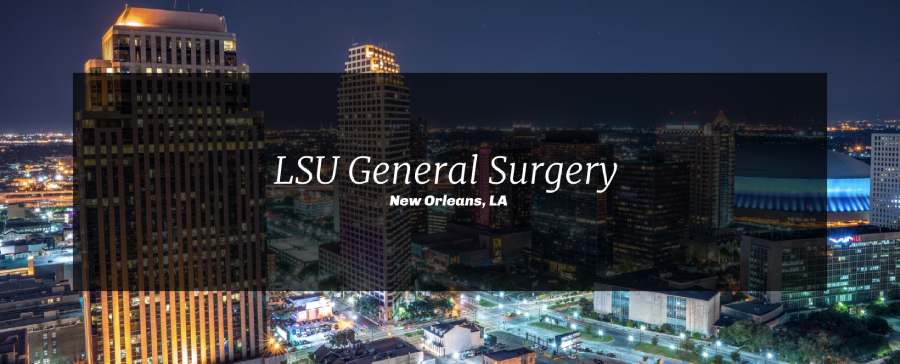 The LSU General Surgery Residency Program is committed to providing residents with an outstanding educational experience covering a central core of the basic sciences, as well as an extensive clinical surgical experience. We participate in the National Residency Matching Program (NRMP). Eleven categorical positions are offered at each postgraduate year level. In addition, Nine preliminary positions are available in the 1st postgraduate year for residents desiring experience in general surgery prior to entering other surgical specialty residencies.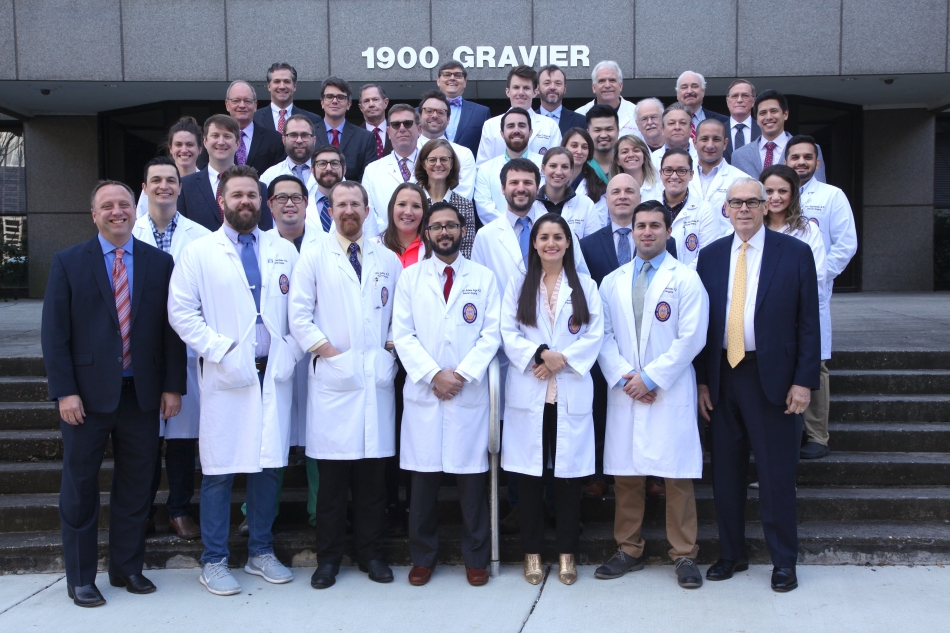 Message from the Program Director
Thank you for your interest in the LSU Department of Surgery in New Orleans. We are an ACGME accredited 5-year general surgery residency accepting 11 categorical residents per year. We pride ourselves in our operative experience – our residents are consistently in the top 5-10% of operative case volume in the country.
We serve a diverse patient population in southern Louisiana in the communities of New Orleans, Baton Rouge, and Lafayette. Our residents treat patients in a wide variety of clinical settings, including a large urban academic Level 1 trauma center, a Veterans Administration hospital, the largest community regional referral hospital in the state, and several smaller community/rural based hospitals. Due to this wide exposure, our residents treat urban, suburban, rural, and veteran populations across all socioeconomic and cultural backgrounds.
Our goal is to train surgeons for both community private practice as well as an academic career. Dedicated research years are offered but not required. Each year, our residents match into extremely competitive fellowships, most recently including pediatric surgery, colorectal, minimally invasive, cardiothoracic, vascular, hepatobiliary, breast oncology, and trauma/critical care. Those choosing to enter directly into community practice are more than comfortable in all aspects of general surgery.
Living in New Orleans and South Louisiana is a most unique experience. The music, food, history, and culture are unbeatable. Mardi Gras, Jazz Fest, and dozens of other annual weekend festivals provide plenty of easy entertainment. Sports fans will enjoy our other "religions" – LSU Tigers and New Orleans Saints football, as well as New Orleans Pelicans NBA basketball. Louisiana is known as the "Sportsmans Paradise", with unbeatable hunting and both inshore and offshore fishing readily available. Beautiful nearby Gulf Coast beaches make for an easy weekend away.
The esprit de corps in the department is best demonstrated in the collegial relationship between the residents and faculty. Our residents work hard and play hard, are awarded gradated levels of autonomy commensurate with their level of training, and graduate being able to handle anything that comes their way in the operating room. I hope you take time to explore all we have to offer and I thank you for your interest in our program.
Sincerely,

Lance Stuke, MD, MPH, FACS
lstuke@lsuhsc.edu
Program Director
LSU Department of Surgery
New Orleans, LA